At the beginning of each week, I share the market analysis of the next week's forex market. This week we will examine the possible scenarios and look closely to our currency pair watchlist:
First of all, we have a lot of possible different scenarios this week on AUDUSD, where we had a few trading opportunities last week. Mosly we will try to find bullish opportunities in this pair as its in a bullish trend but also it seems to have some trend reversal trading opportunities.
If the price goes up with the opening, a bat formation may occur in the 0.8050 area. This level seems to have worked as support / resistance level many times before. If the price reaches this level, then the classic Bat formation strategy can be used for sale. If the price goes down, first the blue support level on the chart and the opportunity to buy in the region where the orange trend line intersects can be sought. If the price breaks the trend line and continues downward, it can be processed with the formed Gartley formation. According to the price action, there might be many trading opportunities in AUDUSD this week in different directions.
We will also look for ways to participate in the trend this week in the NZDUSD pair, which is also in a strong bullish trend. If the price falls to the 0.7435 level, it can be seen as a buying opportunity in the trend direction with the Gartley formation. If the price makes a new high, it may be expected to retrace and seek buying opportunities from the previous support / resistance region.

"
GBPJPY seems to create opportunities for harmonic formation with horizontal movements. If it rises to 147.25, it will form a Bearish Gartley formation, and if it goes down to 144.32, it may create a Bullish BAT formation. Since the formations did not literally occur, it would be wrong to enter the trade orders immediately to these levels. If there is no violation of the formation rules, it may then create a trading opportunity, so we simly follow the price action till then.
EURJPY, which is in a strong upward trend, is forming the rising triangle formation on the 4 hour chart. Although the pair is on the rise and this formation is usually expected to be broken up, it is beneficial to be prepared for both possibilities. If it is break out to down side, it may be possible to search for buying opportunities with anticipation of re-testing the mid-level of the formation, and then a short-term sales opportunity can be obtained from these regions. If it break above, it may be possible to seek a buying opportunity when the price is retraced to the mid of triangle formation.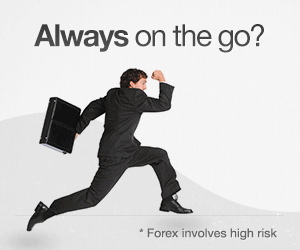 "